Communication that happens inside the business organizations involves speaking and listening. People's listening skills are an essential part of an effective working relationship between the employee and the management. Listening also has a direct impact on customer satisfaction. To improve it, you need to maintain eye contact with the person you are talking to. You should provide the other party with your unhampered attention. This article will list why listening skill is essential in business.
Why Listening Skill Is Essential in Business Organization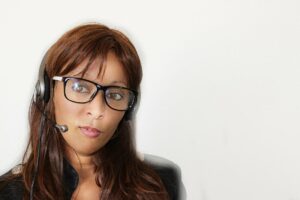 By listening, you can gain the facts necessary to make decisions beneficial for your business. It is crucial in establishing trust and can prevent any misunderstanding and conflicts. Your people's listening skill may also influence the company's reputation.
It Helps You Gain Information
Listening skill is a powerful tool that helps you collect the necessary information. It is a crucial part of your decision-making process. For instance, listening to an applicant during a job interview will help you discover his attitude, job performance, and other details that cannot be found in their resume. You can gain insights that will help you determine if they can represent your company. Moreover, listening to your customers will also help you implement the steps necessary for your product development.
Develop and Build Trust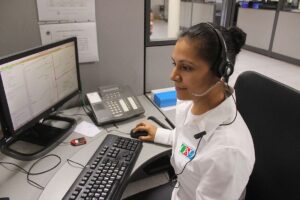 Listening skill is also essential to encourage and build trust. If a department member refuses to listen, the entire project is at risk of failing. Paying attention to verbal exchanges happening within the organization is critical in developing trust. Listening to their input will help you understand their strengths and assign them to a task that will help them showcase their ability.
Preserve Your Reputation
Your business reputation can also rely on your people's ability to listen. If they fail to listen to the needs and complaints of the customers, it will translate to a low satisfaction rate. Don't be surprised if the customer chooses your competitor the next time. Understand that it is cheaper to retain a customer than to attract new customers. Your company is also developing relationships with other businesses through key people's listening skill. Not paying attention to what they are saying will lead to conflicts.
Listening Encourage Harmony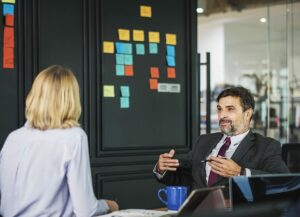 With exemplary listening skill, you can significantly reduce the probability that a conflict will ensue. Disputes at work will typically happen if the other party feels misunderstood. For example, failing to listen to the instructions of the management and delegating that task to your subordinate will lead to the substandard performance of your associate. They will be unhappy with the way you manage their work, which will translate to low productivity and substandard result.
Managers can boost their people's morale and motivation through practical listening skill. If an employee is motivated and engaged, then their productivity rate also increases. Listen to your employees and find out what part of the work they find rewarding and engaging. By practicing this, you can then assign them to work that will satisfy them. Be attentive to the needs of your workers, and they will feel valued.