After working extra hard to develop your website, it just hurts to see the number of people leaving after viewing a page. Reducing your bounce rate could also build your organic traffic, improve your online authority, advance your lead generation campaign, and build a solid online community. Therefore, you need to know what's causing your high website bounce rate to address the problem.
What are the Reasons Behind Your High Website Bounce Rate?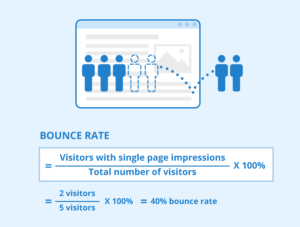 First, bounce rate refers to the percentage of your online audience who came to your landing page and did not complete any actions, like visiting your subpages. It is entirely different from your exit rate. Audiences in your exit rate took a more comprehensive route to reach your website. People on the bounce rate did not take that path. If you have a high bounce rate for a website, you will have a low conversion rate.
Low Relevant Content Will Lead to a High Bounce Rate
Since you want to create a website designed to convert your visitors into loyal customers, you need to ensure that the content is customer-focused. After you conducted your audience research, you understand now that different customers will have varying preferences, levels of knowledge, tastes, and objectives. When you build content that targets everyone, it will end up attracting no one. Nowadays, it is pretty standard for a company to create several landing pages. It will ensure that you will direct the visitor to a page relevant to them; therefore, increasing the probability of converting them. It will also reduce your web traffic bounce rate.
Slow Loading Time Causes High Website Bounce Rate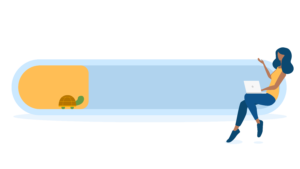 Another possible issue behind your high website bounce rate would be a slow-loading website. It is no longer the age of dial-up internet, and no audience will wait for a page that takes more than 10 seconds to load. Why would they wait this long if it only takes a second to get back to their Google search result and find another website? It would be more brutal if you have an audience accessing your website through their smartphone. Increasing the loading time to more than 3 seconds can increase your bounce rate to more than 32%. If it went over to more than 10 seconds, the average bounce rate is at a shocking 123%.
How Should You Avoid This? You need to run a speed test regularly. Several tools will help you uncover the issues and address them efficiently. It would be best to minimise those redirects (redirects are URLs that will send the audience to another page). There's a chance that they will be redirected to a non-responsive version of the website. It will significantly reduce the loading speed. There are also instances when your hosting provider causes the problem. Dealing with these issues can help you decrease your web traffic bounce rate.
Website  Layout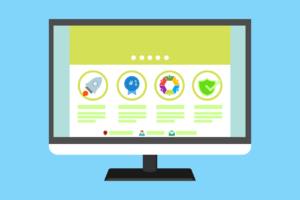 Most of your online audience tend to view your website in a particular pattern. If the layout of the page and the navigation system are confusing, it would be natural to see a spike in your bounce rate. A website designed excellently needs to have that visual hierarchy, which will guide the visitors towards the content they are looking for. Make sure to use different colours that will make the crucial elements more conspicuous. You should also pay attention to the contrast and the size of each component. It may sound intricate, but you can use heat maps to determine the proper placement of the different features of your website. Colour psychology and your company's branding campaign may also influence your colour choice. If you do it effectively, you will notice an increase in your website bounce rate.
Reducing your web traffic bounce rate is essential. However, it is not the only factor that measures your landing page's efficacy. Having an increased bounce rate will not necessarily mean that you have a poor landing page. Nonetheless, it implies that something is wrong. Keep an eye on these critical metrics, and you will improve your bounce and conversion rate.